Benny's Babbies
Who's Who?
Download the Benny's Babbies Key (pdf) to unlock the secret of who is who in Cold War Steve's joyous celebration of his city Birmingham.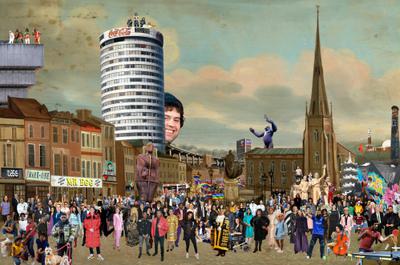 Buy the Benny's Babbies Poster and Jigsaw
You can only buy the Benny's Babbies poster from us, and Cold War Steve has very generously agreed that all profits from the sale of the poster go Birmingham Museums Trust. This large A2 size poster is printed with a white border that frames the design.
We also stock the Benny's Babbies 1000 piece jigsaw.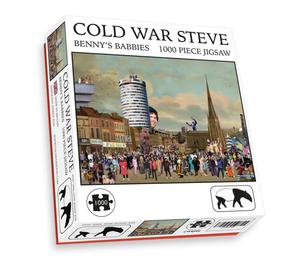 Meet Cold War Steve aka Christopher Spencer
Read an interview with Cold War Steve on our online shop - and discover what other Cold War Steve goodies we have in store!