Aston Hall has watched proudly over Birmingham for more than 400 years – not only is it one of the last great houses built in the Jacobean style, it's also said to be one of the most haunted buildings in the UK.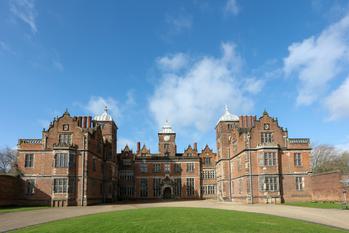 Designed by John Thorpe and built by Sir Thomas Holte between 1618 to 1635, it is packed to the rafters with architectural gems and historical treasures, including the breath-taking Long Gallery and the great oak staircase, which still shows the battle scars of the English Civil War.

The house is set in a beautiful Green Flag public park, providing an oasis of calm north of the city and just a stone's throw from its famous neighbour Villa Park. The gardens were completed in 1934, commissioned by Birmingham Civic Society, and are home to a statue of the Greek God Pan, designed by local sculptor William Bloye.
A history to leave You Aston-ished
Visit the Hall and you will be following in the footsteps of Royalty; King Charles I spent the night here, while Queen Victoria visited on several occasions. It was also home to James Watt junior, son of the famous engineer, who lived here from 1817 until 1848.
The stunning grade I listed building has many ghost stories to share, some dating back to its 17th century beginnings. The walls hold the spooky secrets of macabre murders and tragic tales that have been passed down over four centuries.
---