Thinktank offers an exciting day out for all the family, whatever your age.
Whether it's discovering the history behind Birmingham's very own Spitfire, learning more about giant prehistoric sea monsters or exploring the outer reaches of space, there is something for everyone in our hands on science museum.
Taking pride of place in the city's innovative Millennium Point, there are four floors of fun to explore, bursting with more than 200 hands-on high-tech displays alongside historical collections and natural science specimens to amaze and inspire. Each of the exhibitions has been specially selected to showcase the world around us, from steam engines and talking robots through to gurgling guts and even a chocolate wrapping machine.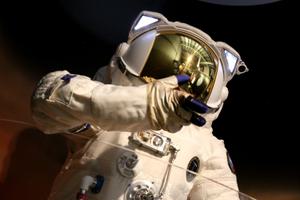 A fun packed day
For younger visitors there's MiniBrum, a child-sized city made up of different play zones. This interactive gallery really puts the kids in charge as they are encouraged to think like scientists, testing their ideas, problem solving and creativity.

Take a closer look at our amazing galaxy as you adventure through the solar system in the new 4K Planetarium. This domed theatre features crystal-clear surround sound and super sharp images so you'll feel completely immersed in the action.
Ever wondered what links a car and a cow? You'll find the answer in ThinkTank's We Made It exhibition. Birmingham is world famous for its manufacturing history; it's why we're known as the workshop of the world, from precious metals and gemstones, and iron and steel to the iconic Mini car.