Rivers of Birminam
Vanley Burke is one of the UK's leading Black artists of the commonwealth generation, and his work has been exhibited in museums and art galleries worldwide. We asked Vanley to select and talk about some of the 'Rivers of Birminam' photographs for this video. This collection of 100 black and white photographs chronicle 40 years of Caribbean heritage in Birmingham.
About Soho House
One of the most elegant buildings in Birmingham, Soho House was the home of the industrialist and entrepreneur Matthew Boulton from 1766 to 1809. It became a favourite meeting place of the Lunar Society. This group of free thinking scientists and industrialists included Joseph Priestley, Erasmus Darwin, Josiah Wedgwood, James Watt and William Withering.

Today, it stands as a beautifully restored monument that reflects the fashions and tastes of the late Georgian period.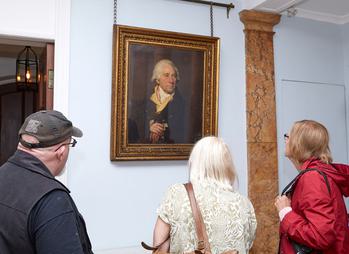 Address: Soho House, Soho Avenue (off Soho Road), Handsworth, Birmingham, B18 5LB.