Venue hire at Birmingham Museums
Choose one of our unique venues for your conference, function or party.
Events

From convenient city centre locations to impressive halls with extensive gardens, and from large function rooms to smaller meeting rooms, we have a wide range of spaces suited to a wide variety of events.
Meetings
Conferences
Dinners
Drinks Receptions
Parties and Special Events
Conferences
If you want to organise a conference in Birmingham the first place to look is Thinktank.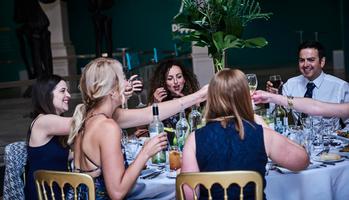 Venue Capacity
| Venues | Capacity |
| --- | --- |
| Aston Hall | 30 to 80 people |
| Blakesley Hall | 20 to 100 people |
| Birmingham Museum & Art Gallery | N/A (currently closed) |
| Museum Collection Centre | 40 people |
| Museum of the Jewellery Quarter | N/A (currently closed) |
| Sarehole Mill | 15 to 100 people |
| Soho House | 14 to 110 people |
| Thinktank | 50 to 250 people |
| Weoley Castle | 30 to 40 people |
Hire Costs
Information on hire costs can be found on most of the site Venue Hire pages. Please contact us if you need more information.
Christmas Parties
Join us over the festive season for a Christmas event to remember!
Entertain your guests with a drinks reception at the elegant Aston Hall.
Enjoy a festive party with four course dinner and drinks and at the fun and quirky Thinktank.
Christmas Parties
Weddings
We have two licensed venues for Civil Ceremonies and a whole host of venue hire spaces that can accommodate wedding receptions and celebrations.
Visit our Weddings page for more information on our wedding packages.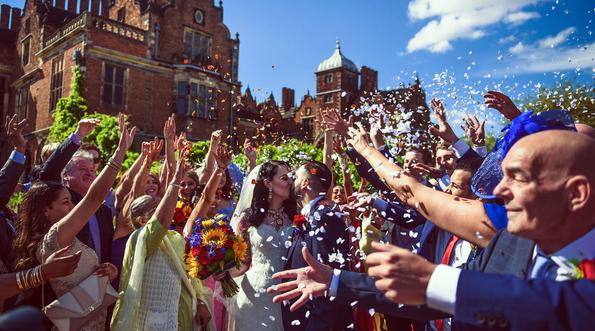 Weddings
Our venues
Each of our seven venues has its own unique character.
Find out more about venue hire offer.
We would love to talk
For prices and information, to arrange a viewings or discuss your event please contact us.