We welcome enquiries about Birmingham's collections. Our team are able to offer an email enquiry service or an in-person research visit to our Museum Collections Centre.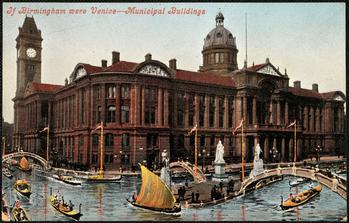 Our staff are able to answer enquiries concerning Birmingham's collection in areas where we currently have collections expertise. These areas are:

Fine Art including Modern and Contemporary Art (including paintings, works on paper, photography, digital and sculpture)
Birmingham History (includes material relating to work, trades and industries, domestic and personal life, and community life)
Natural Science (including entomology, invertebrates, zoology, ornithology, botany and earth science specimens)
Science and Industry (including manufacturing, engineering, science and medicine, technology and transport)
Decorative Art (ceramics, glass, metalwork, jewellery, furniture, woodwork and Pinto collection, dress and textiles, Hardman archive)
Collections relating to the Middle East and South Asia (including textiles, ceramics, metalwork and jewellery)

We regret that we are unable to advise on enquiries that do not relate to objects in Birmingham's collections.
Making an enquiry
Our team can help you with your enquiry either via email or in-person research visit.


Email enquiries
If you would like more information about these areas of the collection we can answer your questions via a email enquiry.

How much does this cost?

Enquiries that take up to 30 minutes are answered free of charge. Further research is charged at £30 per hour (maximum of 3 hours). Payment is required in advance (in pounds sterling via credit / debit card).
How long will an enquiry take?

We will try to provide an accurate estimate of the amount of time needed to answer your enquiry, but this may not always be possible.

You can set an upper limit by telling us that you do not want more than two hours work, for example. Due to capacity, we are usually unable to spend more than 3 hours answering an individual enquiry.
When will I hear back?

Due to the volume of enquiries, we will respond as soon as possible acknowledging your enquiry within 10 days.

We will aim to provide a full service within a one-month period.
---
In-person research visit
It is possible to access the available collections directly at our Museum Collections Centre in Duddeston on a monthly basis via a pre-booked appointment system. Availability for these days is strictly limited.
Collections access will be on the 3rd Wednesday of the month. If you wish to book on the next Collections Research Access Day, or require further information, please make an enquiry to get in touch.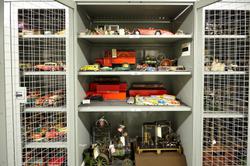 How much does this cost?

Pre-booked access to the collection is free. However, access to the collection beyond these days will incur a charge (although we do also consider support in kind, see below).
Can I see the Fine Art Collection?

Due to the essential building work currently being carried out at the Museum & Art Gallery, our Fine Art collection will not be physically accessible until the end of 2023.

However the collection is digitally available on our Image website or via ArtUK.

How can you work with us?
We welcome opportunities to enhance knowledge and understanding of Birmingham's collection for the benefit of audiences in the city and beyond.
We welcome proposals for collaborative research projects from community and/or academic partners. For large-scale research projects, please contact us at the earliest possible opportunity, preferably during the design phase of your project, to discuss whether a collaboration with BMT might be possible.
Whatever the scale of your project, if you are a specialist in the collections area that is the subject of your research, we may consider support in kind in place of payment for staff time to answer your enquiry. This could be enhancing catalogue records by providing additional information or compiling short summaries of discrete areas of the collection.
Please get in touch to make an enquiry.