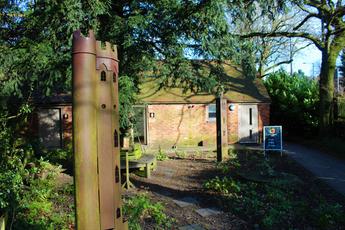 Origins of Middle-Earth: J.R.R. Tolkien and Sarehole Guided walk
Sarehole Mill
Selected Sundays
Book
About Origins of Middle-Earth: J.R.R. Tolkien and Sarehole Guided walk
A guided walk introducing the scenery that inspired J.R.R Tolkien when he lived near Sarehole Mill as a child.
The tour begins at the Mill and takes us to Moseley Bog, passing Tolkien's childhood home. The route is around 2 miles in length, involves steps and a boardwalk that could be slippery when wet. Good walking shoes are recommended.
This route is not accessible to wheelchair users or pushchairs.
The walk will last approx. one hour.
You might also like...
Thinktank

Elf Trail

, at Thinktank.

Wed - Sun from 29 Nov - 23 Dec

A fun, Elf-inspired trail around Thinktank.

Aston Hall

Hunt for the Lost Time Machine

, at Aston Hall.

Tue 13 – Fri 16 Feb 2024

Something strange is happening at Aston Hall and it's up to our intrepid team of time travellers to discover what…

Aston Hall

Aston Arts Club

, at Aston Hall.

First Saturday of the month May - December

Join us for a free arts club and make something inspired by Aston Hall and its incredible history.

Further content for Origins of Middle-Earth: J.R.R. Tolkien and Sarehole Guided walk