Street Photography - Brum Stories
Stories
18 Nov 2022
News Story
I walk the streets of Birmingham, my camera is my Confidant and my witness to the things I see and the people I meet. Howdy, my name is Jay Mason-Burns, aka jayjayjjetplane, husband, father, Holte Ender and Street photographer. I am an observer, an urban flâneur, connecting to the world around me with my camera.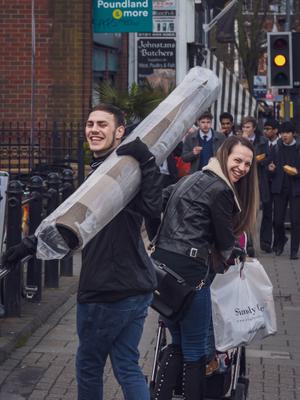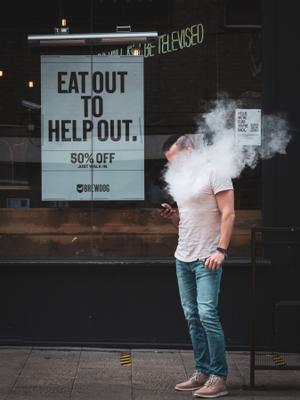 I began walking the streets of my hometown a few years ago, recuperating my fitness after a major back operation. As I walked the city I started taking photos, mostly around the canals and city parks. Along the way I befriended other photographers who introduced me to new genres of photography. However nothing really suited my developing tastes. That is until a memorable afternoon out with the super talented Barry Whitehead, who patiently taught me how to take candid photographs of people.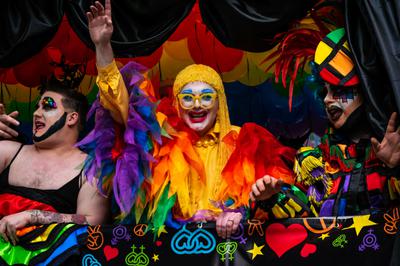 I found the whole process exhilarating, shooting on the fly, focused on fleeting moments of city life, funny gestures and coincidences as people passed me by. I was completely captivated by the very ordinariness of what I was shooting, the beauty of everyday life, which is essentially what street photography is.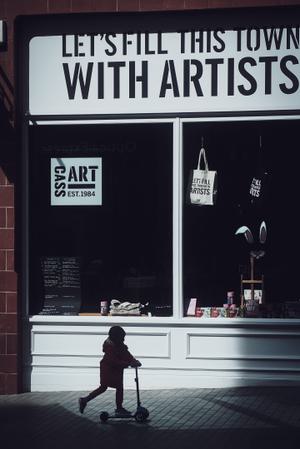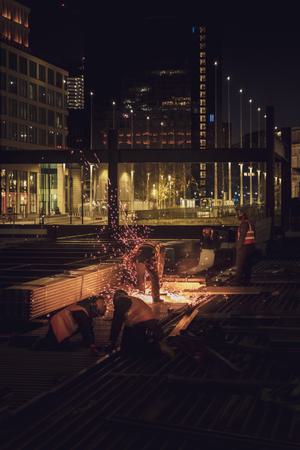 When I'm shooting street I zone out, almost forgetting I'm there. I'm the watcher, an elusive shadow in search of stories, wandering through the city always on the lookout for something. Look closely and you might see me, drifting through busy street corners amongst the people there, or enjoying the vivid sights and sounds of a market place where characters come to the fore or even just down the local pub.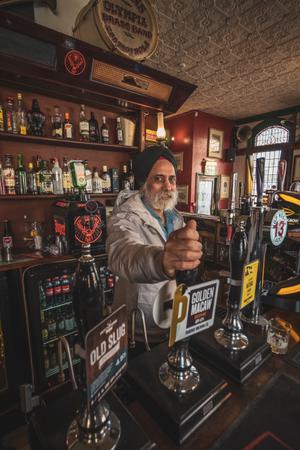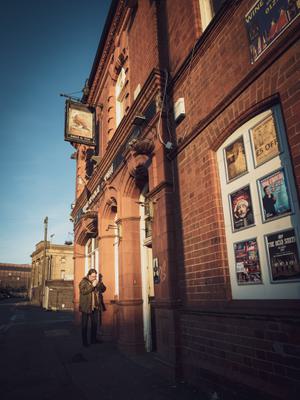 If I catch a good image, wow what a thrill, like a shot of adrenalin. It's akin to scoring a goal or winning a bet, it feels so good! And it's addictive too, once you start capturing images that you're pleased with you want to capture more and find new ways to frame and compose your images. When my wife Sue and I go out we often indulge in a spot of people watching, making up stories about random passers-by, it's so much fun. My street images are very much an extension of that, so if my photos can convey a story or evoke an emotion in the Viewer, that's doubly pleasing for me!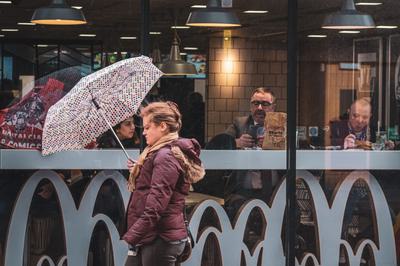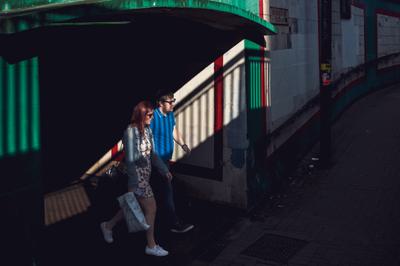 I don't really plan what I do, I just lose myself in the City, stumbling upon happenstance events and simple serendipity. This is the beauty of Street, it thrives on the chaotic and arbitrary nature of urban life. However, it can be a double edged sword. There are frustrating days, like Fishing when you can't get a nibble, there's nothing happening or I'm just not in the mood, it's like that sometimes, the rough with the smooth.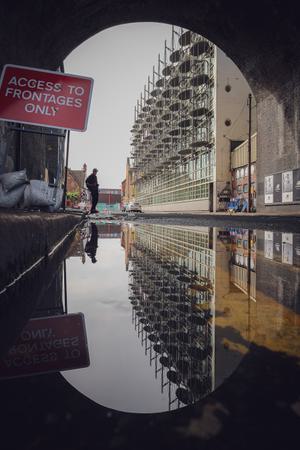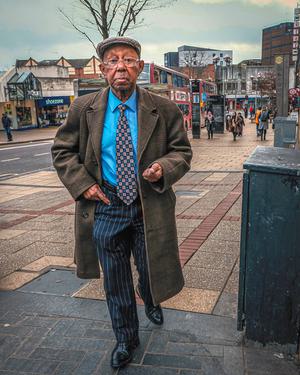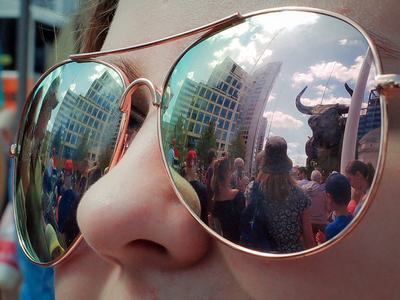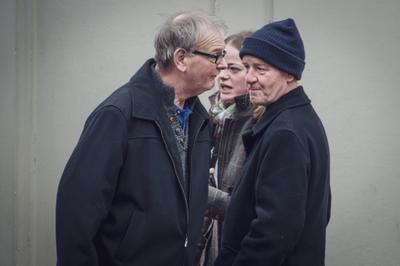 But, some days I feel blessed, everything just falls into place. The light is good, there's lots of interesting people around and I feel attuned to the pulse of the city. It's a weird thing but I truly believe that you can feel the vibe of a place, and in Brum for the most part I get real buzz from the place.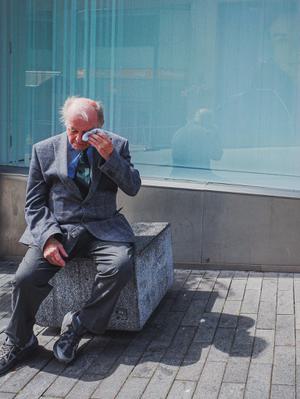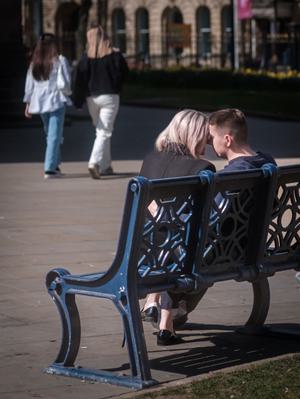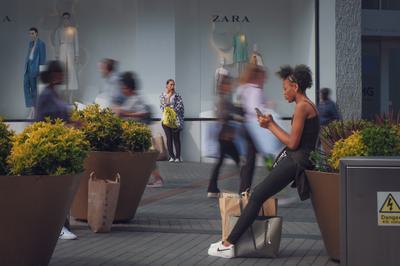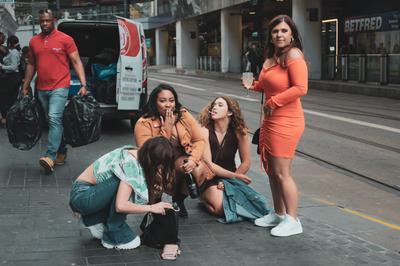 Street photography is good for my mental health, it gets me outside and helps me forget the stresses of everyday life. It's my creative release and my humble way of documenting the ever-changing face of my beloved hometown. I'm blessed to be able to capture something of Brum in the 21st century, it feels important somehow, capturing the character of my City's beating heart and soul, out there on the streets.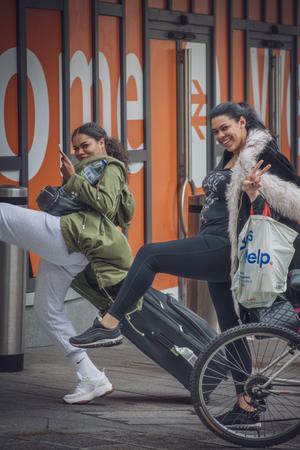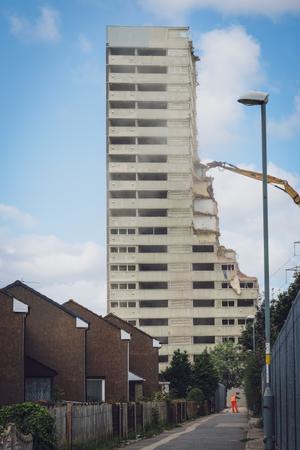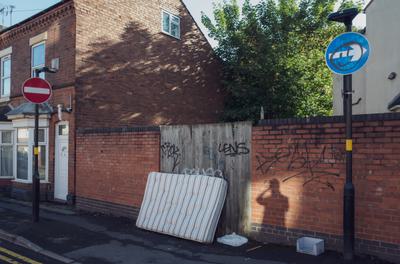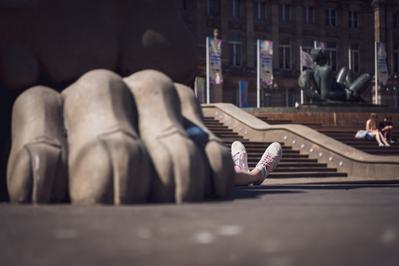 Dedicated to my late Dad, Pat the Painter, forever painting the skies blue.