A Spark That Fires the Engine
Stories
2 Jan 2023
News Story
A Spark That Fires the Engine is a poem by Birmingham poet Casey Bailey about how J.R.R. Tolkien's childhood memories of Sarehole provided the inspiration or "spark" of creativity that produced his wonderful stories of Middle-earth in The Hobbit and The Lord of the Rings.
Tolkien and Sarehole
Sarehole was the childhood home of Tolkien. His parents were from Birmingham but had emigrated to South Africa, and John Ronald Reuel (JRR) Tolkien was born in Bloemfontein in South Africa on 3rd January 1892. Tolkien's mother brought her two sons back to the UK to visit family in 1895, and while they were here her husband died. She relocated the family to Sarehole in Worcestershire, which is now Hall Green in Birmingham.

Tolkien would later say of Sarehole, 'It was a kind of lost paradise, there was an old mill that really did grind corn with two millers, a great big pond with swans on it, a sandpit, a wonderful dell with flowers, a few old-fashioned village houses and, further away, a stream with another mill.'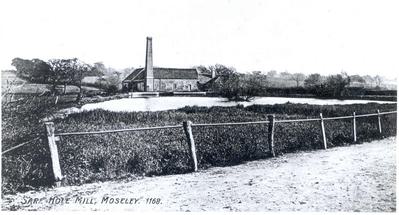 Sarehole Mill was one of the Tolkien brothers favourite places. The boys would hop over the fence and spend hours fishing and playing in the grounds. They were sometimes chased out of the yard by George Andrew, the tenant miller's son, who they nicknamed 'The White Ogre'.

The Mill has a chimney, an unusual feature for a water mill. This stems from the fact that when Matthew Boulton rebuilt the Mill in 1768, he put in a steam engine in order to press steel. When Tolkien illustrated his original books, he always drew the mill in Hobbiton with a little tower, just like Sarehole Mill.
Casey Bailey
Casey Bailey is an award winning writer, performer and educator, born and raised in Nechells, Birmingham, UK. Casey was the Birmingham Poet Laureate 2020 - 2022.
Casey has had three poetry books published and had his poetry published in a number of anthologies and journals. As a playwright, Casey has brought plays to the stage in Birmingham and London, including GrimeBoy which had a sold out run at the Birmingham Rep.
A number of organisations have commissioned pieces from Casey, including the BBC and the Royal Shakespeare Company and he has performed his work internationally. Casey is a fellow at the University of Worcester, and in 2021 was awarded an Honorary Doctorate in Education by Newman University.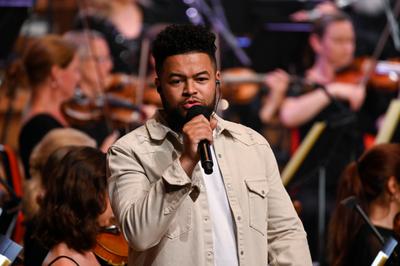 ---
Find out more about Sarehole Mill