The entrance to Thinktank is now on the Ground Floor, Level 0.

A simple plan of Thinktank is shown below. Our floor plan leaflet is available for download: Thinktank Floor Plan (PDF 2.5 MB).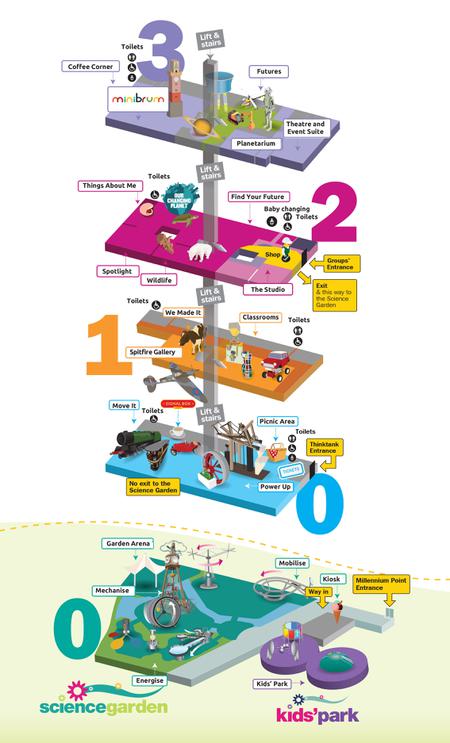 Level 0
Millennium Point entrance
Thinktank entrance and tickets
Toilets

Picnic area
Lift and stairs

Science Garden entrance
Science Garden (outside)
Kids' Park (outside)
Kiosk (outside)
Level 1
Toilets
Classrooms
Lift and stairs

No exit to the Science Garden
Level 2
Groups entrance
Things About Me
Find your Future
Toilets
Baby changing
The Studio
Spotlight exhibition space featuring Makers and Machines (opens in Summer 2023).
Lift and stairs

Exit to Science Garden
Level 3
Coffee Corner
Futures
Theatre
Toilets
Lift and stairs
Why can't we get to the Science Garden and Kids' Park from level 0?

The doors on Level 0 are kept closed to keep the environment safe and stable for the exhibits. Changes in temperature and humidity as well as exposure to dirt and insects all pose a major threat to our collections. Please exit the museum via Level 2.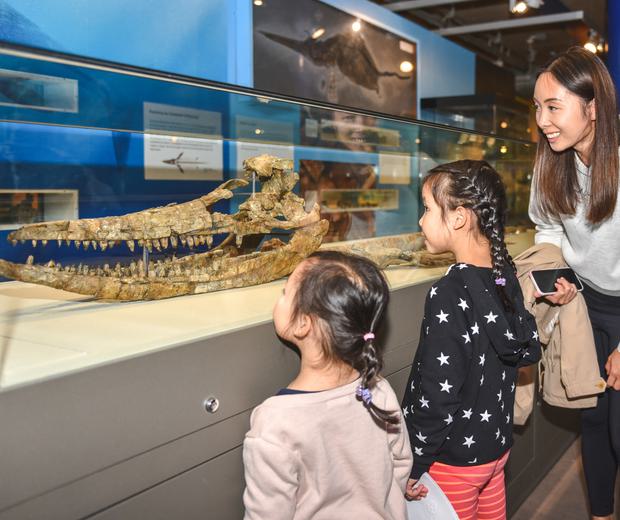 What to see
Find out more about our permanent galleries.